SAS is easy to learn and delivers an easy option for people who already know SQL. Even otherwise, it has an excellent stable GUI interface in its repository. In terms of resources, there are resources available on websites of different universities, and SAS has comprehensive documentation.
SAS certification by SAS Institute remains the most popular and widely used tool globally in Data Analytics. Therefore, if you are curious about pursuing a career in analytics or upgrading your current analytics career using SAS, it makes immense sense to become a SAS certified professional.
SAS Certification Overview
SAS has awarded more than 100,000 certifications since the program's introduction in 1999. Today, the SAS Global Certification Program offers 23 certificates across seven categories:
Foundation Tools
Advanced Analytics
Business Intelligence and Analytics
Data Management
Administration
JMP
Partners
SAS certifications and required exams and costs are explained in more detail in the following sections. A good rule of thumb is a minimum of eight months of experience on the SAS system for Programmers and two to three years of relevant, hands-on experience for all other certifications before candidates attack their respective exams.
All exams are administered by Pearson VUE or through a SAS-sponsored certification exam session. SAS also offers online proctored exams for all certification credentials through their partnership with Pearson VUE.
Tips to Pass SAS Certification Exam on Your First Try
You can follow several ways to prepare for taking your test SAS. Although not all of them will give you the best chance of passing, there is a top-secret method for you to do that. Of course, you can always opt for SAS official training and practice tests, but only utilizing different materials to help you study all the aspects will give you confidence on the exam day.
1. Have a Plan in Place
Make sure there is a preparation plan in place. This plan should cover all of the topics connected to the exam you will take. It would be best to read the whole syllabus and put together a study plan based on the syllabus. You may like to concentrate on the topics related to the exam only.
It is essential to take online SAS practice tests before the final exam. You may want to put a deadline to keep yourself on track, and this will help you identify areas that require more attention.
2. Target Your SAS Certification Study
Studying the right things in the right path is much more significant than simply spending hours and hours of study. Although learning the material can work for some, it is not the most efficient or effective way to study for the SAS exam. Focusing your analysis on what is appropriate and on questions that show the same format of questions you will be hoping is by far more efficient in passing the SAS exam.
3. Get some Hands-on Experience
Also, it would be best if you kept in mind that the examination comprises a broad range of practical and theoretical questions. Therefore, you must gain as much experience as feasible before taking the exam. According to SAS, you must have experience with the products offered by SAS. This is essential if you want to appear for the exam.
4. Use Practice SAS Exam Questions
Both in content and format, it is imperative to use as many practice questions as you can get hold of in your SAS exam certification study. You may not have come across the actual questions in the exam before, but having been faced with similar content and similar format of questions is very helpful.
SAS Related Jobs and Careers
Why get SAS certified? More proved knowledge typically means more earning power. A quick search for SAS programmers on the significant job posting sites produces hundreds, if not thousands, of open positions across the United States, most with starting salaries varying from $52,000 to $126,000.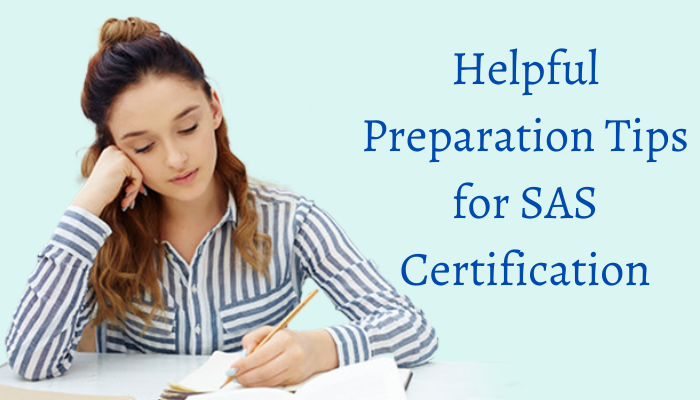 While salaries vary depending on industry, experience, certifications earned, and other factors, average SAS programmer earnings are almost $81,038 nationally. The average earnings in SAS Statistical Modeling careers are nearly $110,000, topping out around $200,000.
Suffice it to say, a SAS certification can pay off quickly. Coupled with excellent company culture, achieving a SAS credential and working for SAS is a smart career move for anyone with programming chops and a desire for longevity with a single company.
SAS careers are plentiful and vary depending on your goals and career aspirations. Some SAS careers naturally gravitate toward one or more certification categories.
It will make it easier for you to prepare for the SAS exam and pass it.