The exam code QSBA2022 refers to the Qlik Sense Business Analyst Exam introduced in 2022. The significance of this new code lies in the fact that it represents an updated version of the exam, aligning with the latest features, functionalities, and best practices of Qlik Sense.
The introduction of the QSBA2022 exam code signifies that Qlik has updated the exam content to ensure that it remains appropriate and up to date with the evolving landscape of Qlik Sense. This includes incorporating new features, enhancements, and changes introduced in recent versions of the Qlik Sense platform.
By aligning the exam with the latest version of Qlik Sense, the QSBA2022 exam ensures that candidates are tested on their proficiency and knowledge of the most current capabilities and functionalities of the Qlik Sense tool. It also reflects Qlik's commitment to maintaining a high standard for certification and ensuring that certified professionals possess the necessary skills to utilize Qlik Sense in real-world scenarios effectively.
If you plan to take the QSBA2022 exam, you must ensure that your preparation materials, resources, and study materials are updated to match the latest exam objectives and requirements. This will help you thoroughly understand and demonstrate your proficiency in the most recent features and functionalities of Qlik Sense.
Remember that the QSBA2022 exam code may also indicate that the exam is time-bound and may have an expiration date. Therefore, it is advisable to stay informed about any updates or changes related to the exam, including any renewal requirements, to maintain your certification status in the future.
Overall, the introduction of the QSBA2022 exam code emphasizes the significance of staying current with the latest advancements in Qlik Sense and highlights the relevance of up-to-date knowledge and skills in Qlik analytics.
Qlik Sense Business Analyst QSBA2022 Exam Preparation Tips
To prepare for the Qlik Sense Business Analyst (QSBA2022) Exam, here are some tips to help you succeed:
Understand the Qlik Sense Business Analyst QSBA2022 Exam Objectives: Start by familiarizing yourself with the exam objectives provided by Qlik. These objectives outline the key topics and skills assessed in the exam. Make sure you have a clear understanding of what you need to study.
Review Qlik Sense Documentation: Qlik provides comprehensive documentation for Qlik Sense, including user guides, tutorials, and technical reference materials. Study these resources to gain a deep understanding of the various features and functionalities of Qlik Sense.
Hands-on Experience: Practice using Qlik Sense extensively. The more hands-on experience you have with the tool, the better prepared you will be for the exam. Create sample dashboards, explore data connections, and practice data modeling to build your expertise.
Utilize Official Training Materials: Qlik offers official training courses and materials for exam preparation. Consider enrolling in these courses or accessing their online training materials to supplement your study efforts. These resources often cover the exam objectives in detail.
Join the Qlik Community: Engage with the Qlik community, which includes forums, user groups, and online communities. Participate in discussions, ask questions, and learn from experienced Qlik users. This can provide valuable insights, tips, and resources to enhance your QSBA2022 exam preparation.
Take Practice Exams: Practice exams are an excellent way to assess your readiness and identify areas where you need further improvement. Qlik may provide QSBA2022 practice exams, or you can find third-party resources that offer sample questions and mock exams. Analyze your performance in these practice tests and focus on areas you need to strengthen your knowledge.
Explore Real-World Scenarios: Qlik Sense is often used to solve real-world business problems. Familiarize yourself with common use cases and techniques where Qlik Sense is applied. This will help you understand how to leverage the tool effectively in different business contexts.
Time Management: The exam is timed, so managing your time effectively is essential. Practice answering questions within the allocated time frame to develop a sense of pacing. If you encounter difficult questions, consider flagging them for review and move on to other questions. Allocate sufficient time for revision at the end.
Stay Updated with the Latest Features: Qlik Sense continually evolves with new features and enhancements. Stay up to date with the latest releases and understand the unique capabilities they offer. This demonstrates your commitment to ongoing learning and staying current with the Qlik platform.
Stay Calm and Focused: On exam day, ensure you are well-rested and relaxed. Read each QSBA2022 question carefully, and take your time to provide well-thought-out answers. Avoid rushing through the exam, and review your answers before submitting.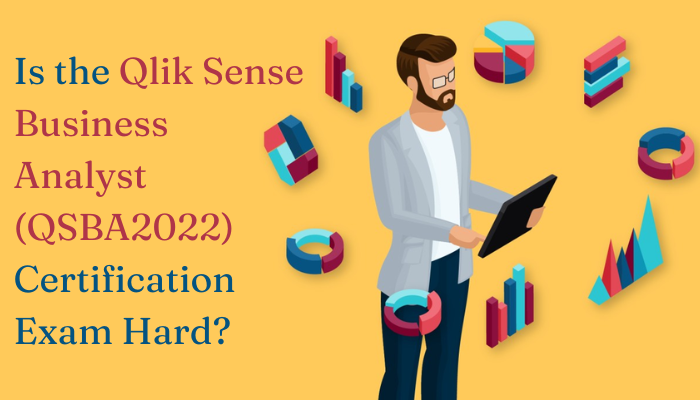 Conclusion
Remember, adequate exam preparation requires theoretical knowledge and practical application. By following these tips, you can enhance your understanding of Qlik Sense and increase your chances of success in the QSBA2022 exam.